Our saying is, "if it isn't safe, it can't be fun." Safety of your camp and community come first at Valley Trails Summer Camp. You as a parent are trusting us with your most prized possession. It is our goal to return your camper to you at the end of the day: tired, dirty, and full of camp stories and songs.
All of leaders are trained in first aid and rescue breathing, emergency procedures, youth development, and positive discipline. In addition, we provide complete criminal background checks including Megan's List registries on all of our leaders (this includes our Director team and support staff).
Valley Trails has been a long time accredited member of the American Camp Association (ACA) since 1975. ACA is the only nationally recognized body that accredits all types of camps throughout the United States. Only 25% of camps in the United States have earned ACA accreditation through compliance with nationally recognized standards of health, safety and program quality.
In addition to our accreditation, Valley Trails Summer Camp operates as an Organized Camp regulated and permitted by the County of Los Angeles Department of Environmental Health. This means we pass an annual inspection ensuring safe operation in a variety of health and safety-related categories.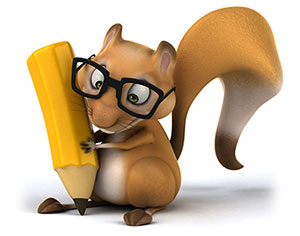 Valley Trails is also a member of WAIC, The Western Association of Independent Camps. The Western Association of Independent Camps is a group of independent day and resident camps in the Western United States and beyond. All WAIC camps are accredited through the American Camp Association, and therefore meet the camp industry'-s highest standards for safety, staffing, health, and programming. Mike Stillson (aka Otter) is the current President of WAIC.
At Valley Trails Summer Camp, we realize the worth and dignity of each individual and work to eliminate human created barriers, such as stereotypes and prejudices. We are a camp community, and guide our campers and leaders to accept each person for who they are. Everyone, no matter their gender, race, culture, or religion, is worthy of respect, dignity, and acceptance. We strive to create a culture of inclusivity and friendship that makes everyone feel like part of the VT Community.
Every child that comes to our camp has unique needs and abilities. Our program is stronger when we take time to find out what those are and set up each camper for success. This means we address each individual and their needs on a case-by-case basis. We do our best to accommodate and support each camper that attends, and would love to hear how we can best support your camper in having an incredible camp experience.