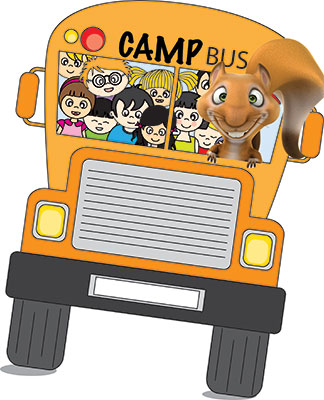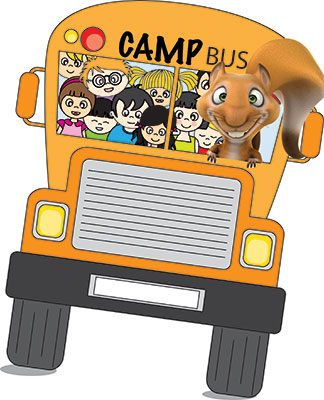 Included in your tuition, we encourage you to take advantage of our Express Shuttle Service. Choose one of our convenient shuttle stops, and take advantage of our express shuttle service which will take your camper safely and quickly to VT Ranch
The camp experience begins when our campers board the shuttle, as they sing songs, engage in activities, and bond with other campers under the care and supervision of our camp leaders.
We understand that getting them to and from camp must be done in the safest way possible. We have partnered with Brooks Transportation to ensure that our campers ride on late model school busses, with professional school bus drivers.
| Route 1 | AM Depart | PM Depart |
| --- | --- | --- |
| Stop A: Richard Rioux Park | 8:15am | 4:10 pm |
| Stop B: Stevenson Ranch Shopping Center @ Wood Ranch | 8:25am | 4:00pm |
| Stop C: Westridge Shopping Center @ BevMo | 8:35am | 3:50pm |
| Stop D: Castaic Elementary School | 8:50am | 3:35pm |
| Route 2 | AM Depart | PM Depart |
| --- | --- | --- |
| Stop E: Cyn. Country @ 24 Hr. Fitness (Costco Parking Lot) | 8:00am | 4:30pm |
| Stop F: Decoro and McBean @ Rite Aid | 8:25am | 4:00pm |
| Stop G: Seco Cyn. & Copperhill (Behind CVS) | 8:35am | 3:45pm |